Failing to plan is planning to fail
A "listen first" approach to review your current architecture and provide roadmap to maturity. We help you succeed by understanding the risks, defining an end-state identity and access management solution architecture, and prioritizing the feature release based on risk and business needs.
Our strategic services include:

Identity Access Management Strategic Workshops
User Lifecycle Management
Identity Access Management Domain Gap Analysis
Strategic Roadmap Recommendations
Service Offering


Identity Access Management Governance and Framework Offerings
Identity Access Management Program Advisory
Identity Governance Administration Program Advisory
Adoption Strategy
Authentication Advisory
Assessment and Analysis
Privilege Identity Advisory
Architecture Design & Review
Training, Awareness and Document Review
Migration and Consolidation
Governance and Operating Model
Resource Mapping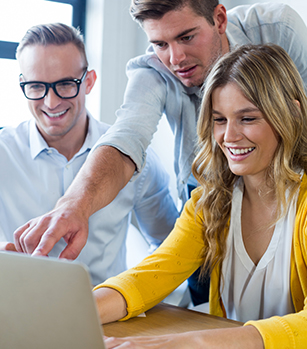 OneTriam brings years of experience in Identity and Access Management domain to help our clients accelerate digital transformation journey with our enablers and accelerators while reducing risks by leveraging Zero Trust security model.
  Innovation focused
  Seamless operation
  Trusted partner
  Accelerated value